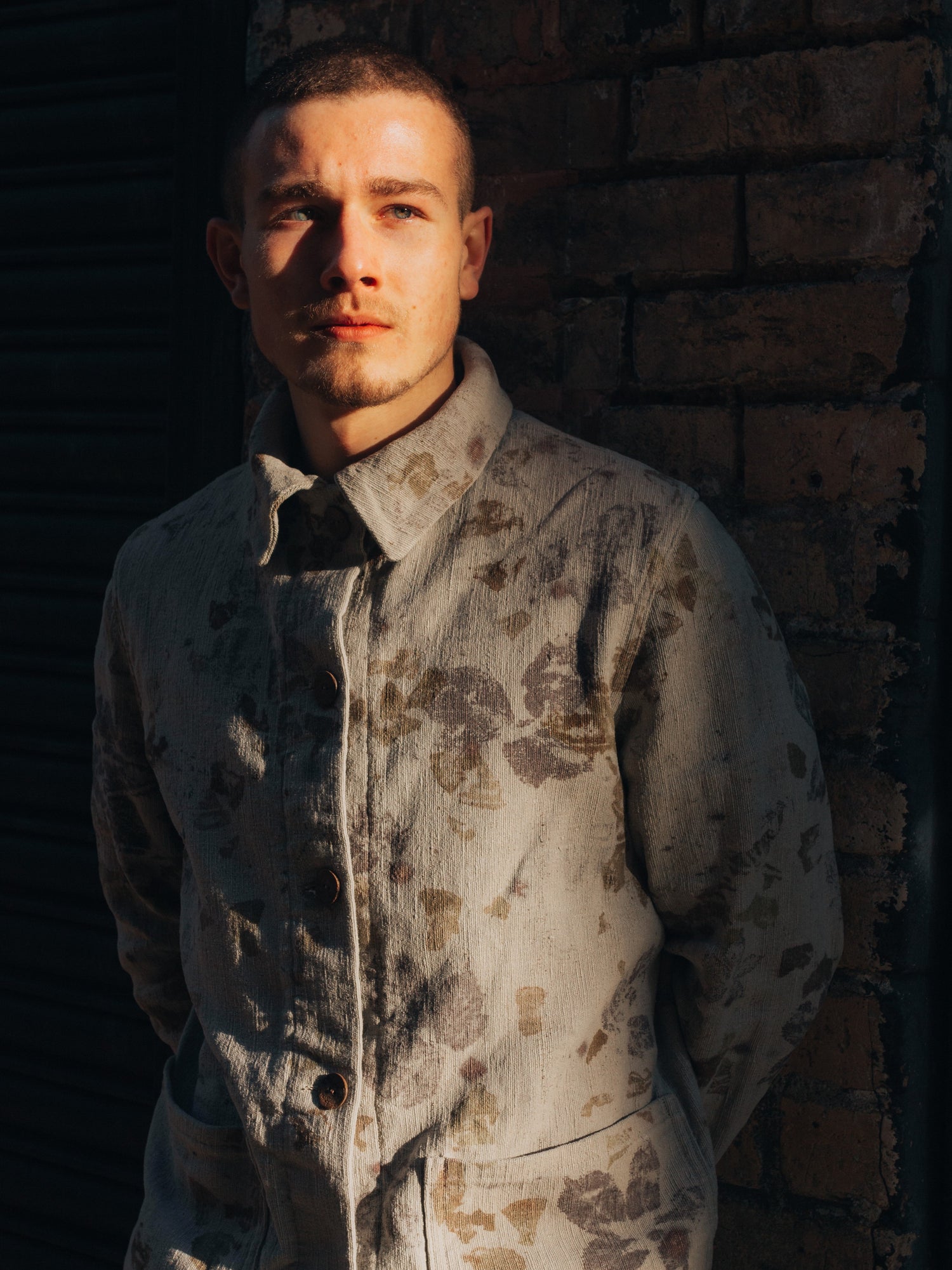 The Chore Coat
Made-to-Order
€750
Our chore coat is a timeless wardrobe essential that will never go out of style. A versatile and durable design, that can be worn by anyone, regardless of shape, size, or gender. With a focus on sustainability, Modh's chore coat is made with premium, sustainably sourced natural fabrics such as Irish linen and cotton twill, which not only look and feel amazing but also contribute to a healthier planet. What's more, the coat is naturally dyed and botanically printed, making it a unique and environmentally conscious addition to any wardrobe that will stand the test of time.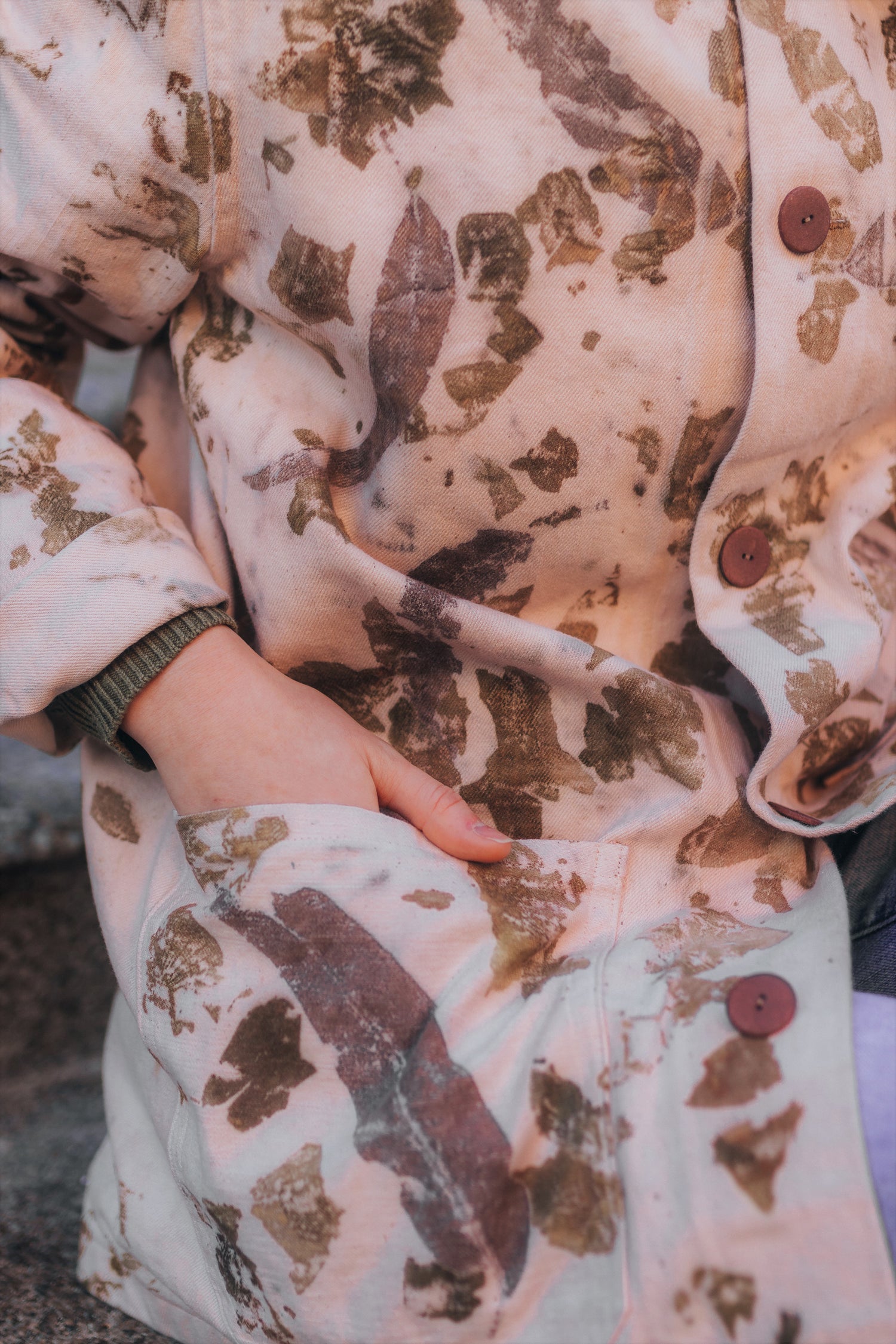 Featuring stylish design details such as deep pockets that provide ample space to carry essentials and vintage buttons individually matched to the unique design of each piece.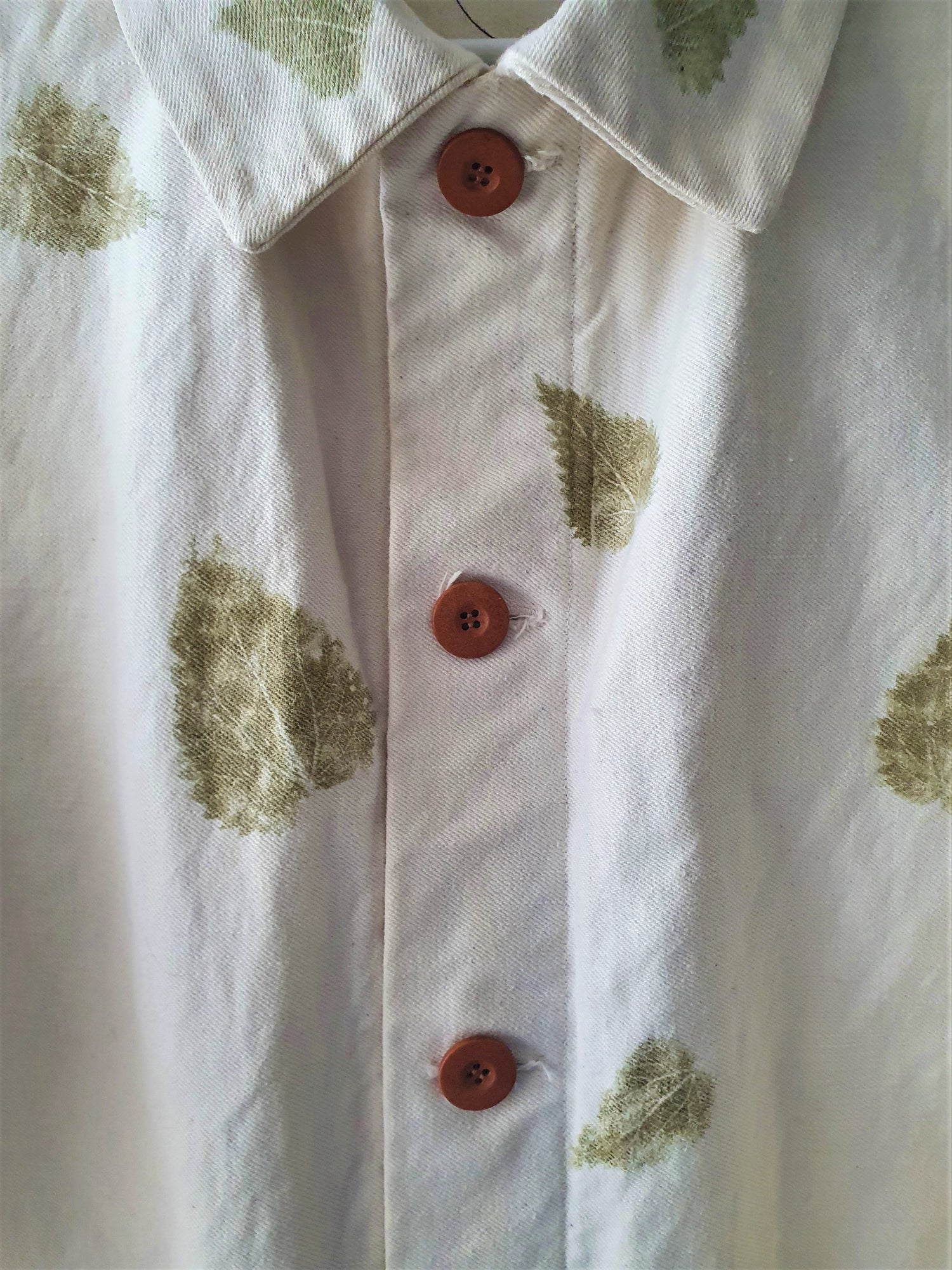 Get in Touch
At Modh, we understand that everyone has unique preferences when it comes to colours and patterns. That's why we offer the option to customise your coat to your liking. Whether you prefer a block colour, botanical print, or a combination of both, we're here to help you create the perfect coat for your style. To get started, simply reach out to us to organise a free online consultation where we can discuss your ideas and preferences. Don't settle for a generic coat when you can have a unique and personalised piece that reflects your personality and taste.