Every colour and print comes directly from plants! Grab the opportunity to carry nature everywhere with you.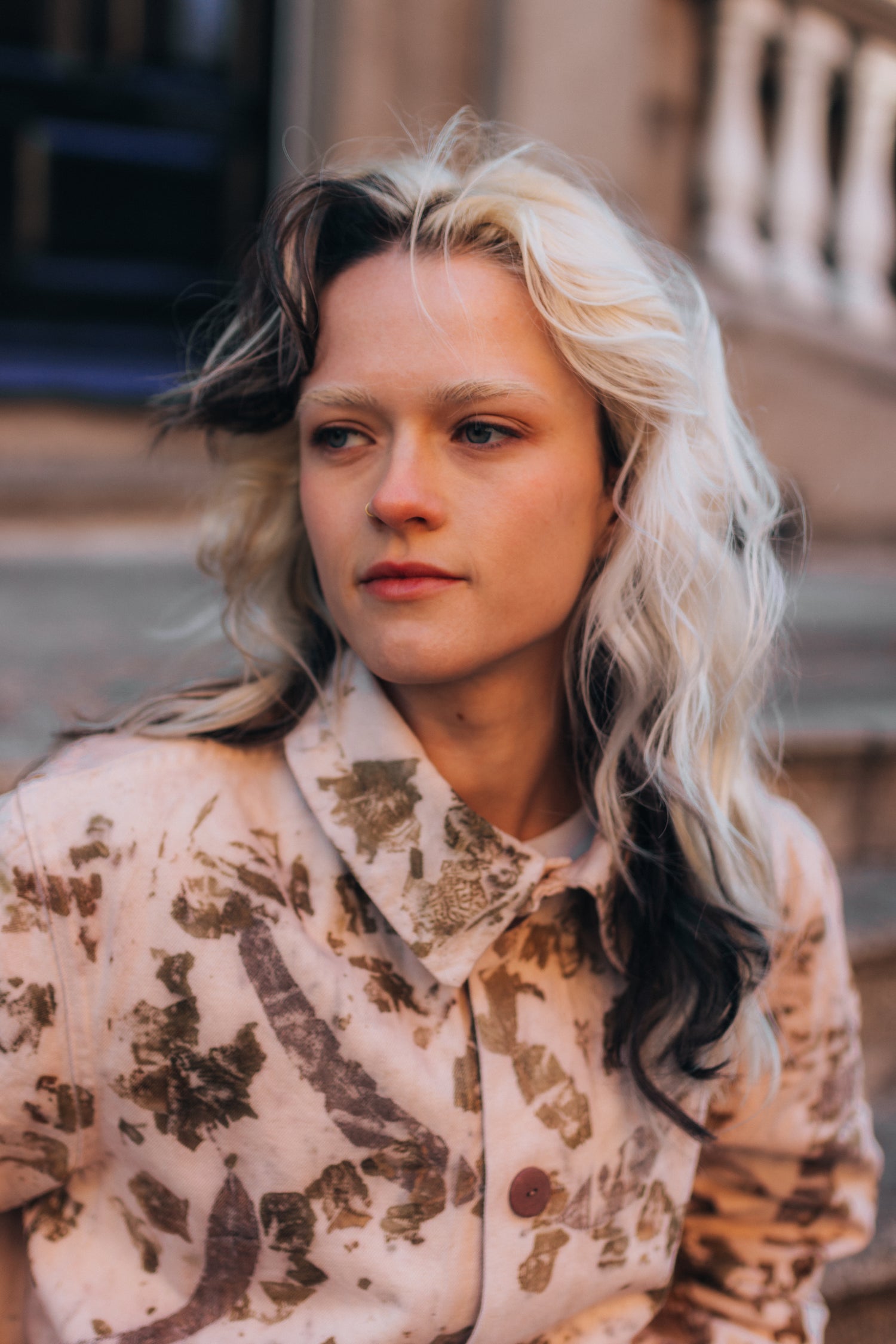 Beautiful, Handcrafted, Natural
Modh is an Irish textile company founded by artist and designer Alison Nea in 2021. We create bespoke textile pieces with a focus on sustainable fabrics, natural dyes and eco prints. The name Modh (pronounced 'moe') translates from Irish as 'method,' which is central to the slow and conscious process in the extraction of colour from nature and the hours that go into the drafting, cutting and sewing of each and every product.
Learn More
Eco printing is an environmentally friendly dyeing technique that involves using leaves, flowers, and other botanical materials to create prints on fabric. The process involves bundling the plant material in fabric soaked in natural minerals and then steaming or boiling it to transfer the pigments from the plants onto the material. The result is a unique and organic pattern.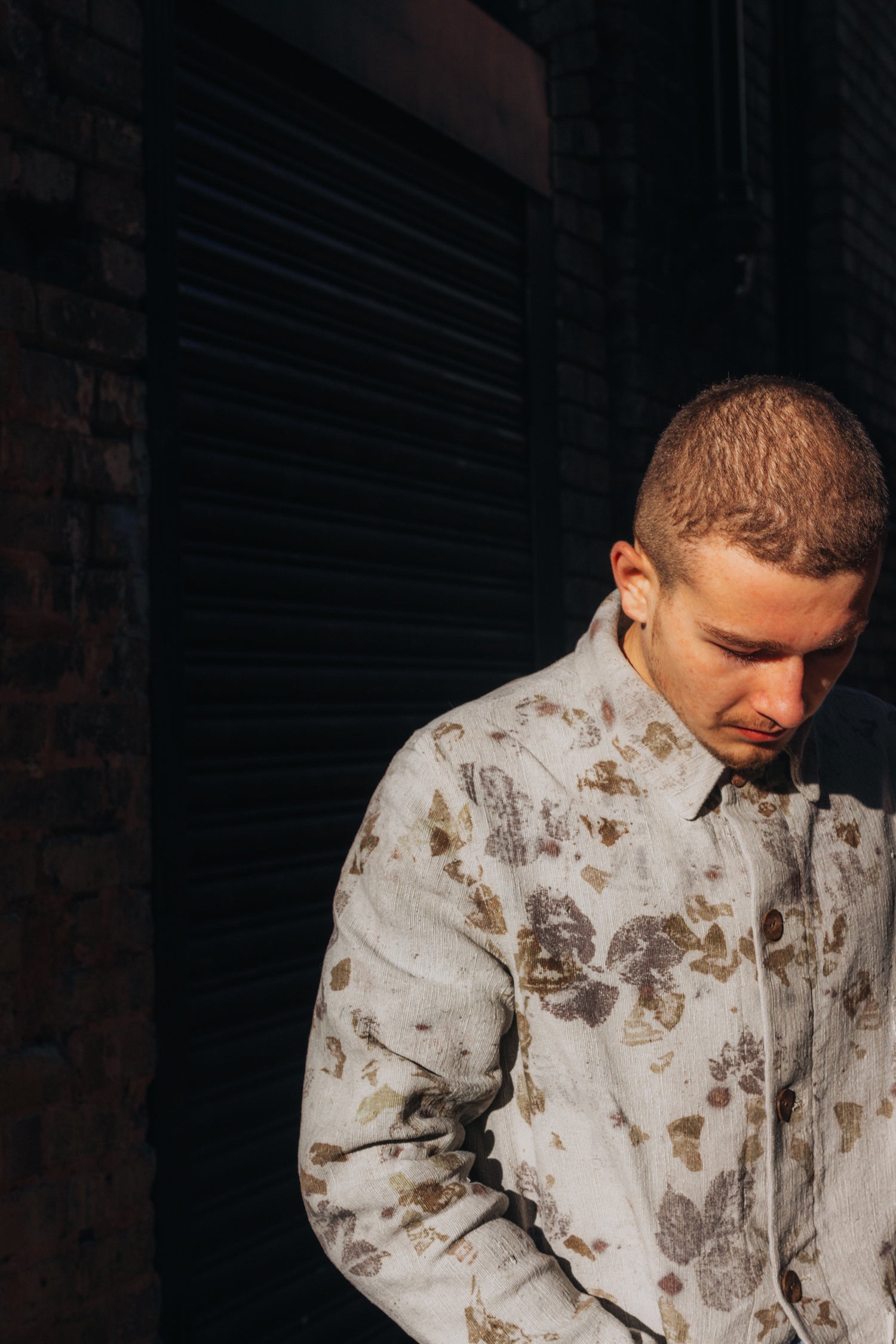 Inspired Minimalism
Inspired by the timeless style of vintage French workwear, Modh aims to produce a capsule collection of minimalist contemporary designs with a natural colour palette or botanical print twist. Leading the charge is the incredibly versatile Chore Coat, which is now available on a made-to-order basis.
Shop Now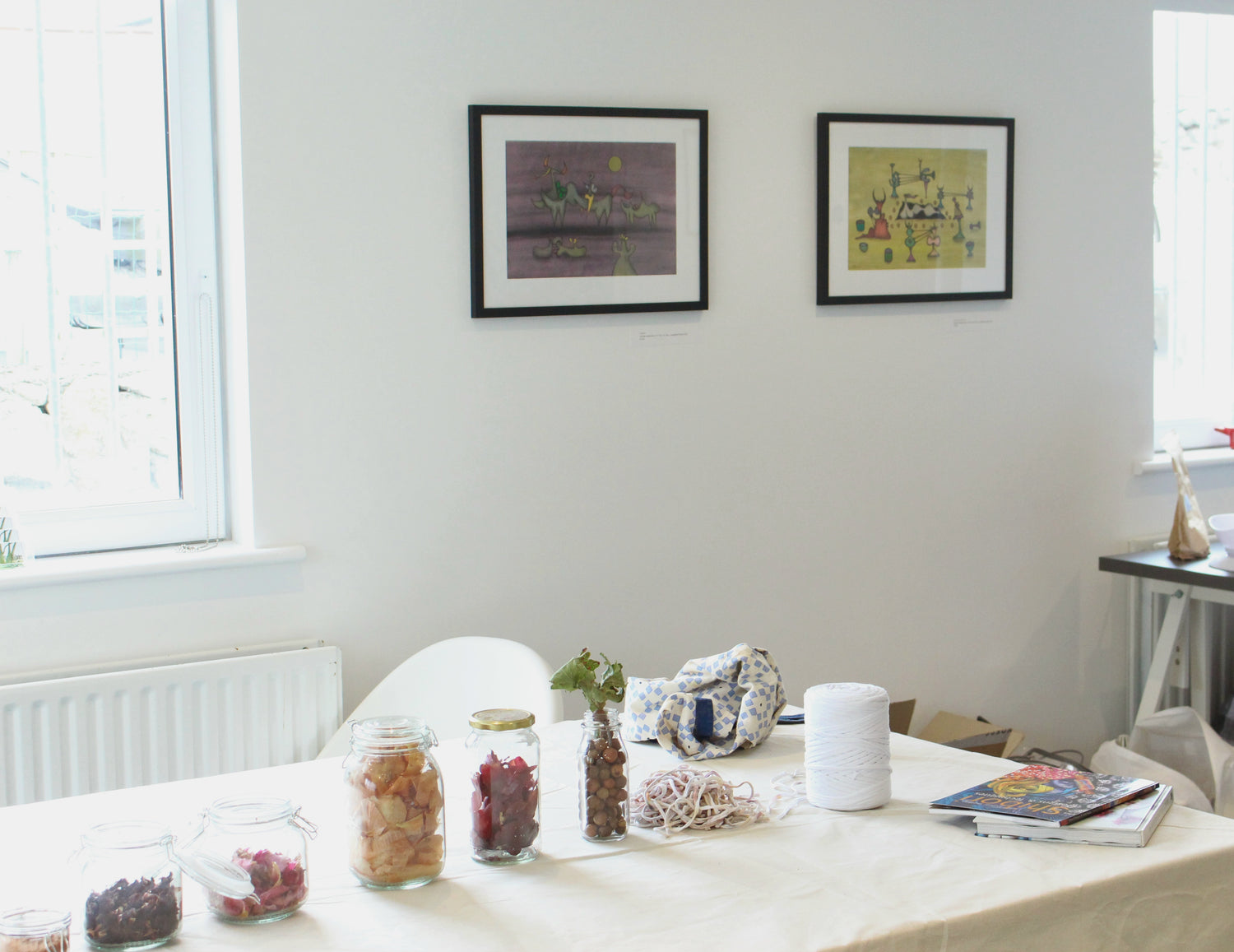 Workshops
We run a variety of creative workshops that allow people to test out the fascinating centuries old practice of natural dyeing and eco printing. Experience nature like never before and take a piece of it home with you!
Learn More