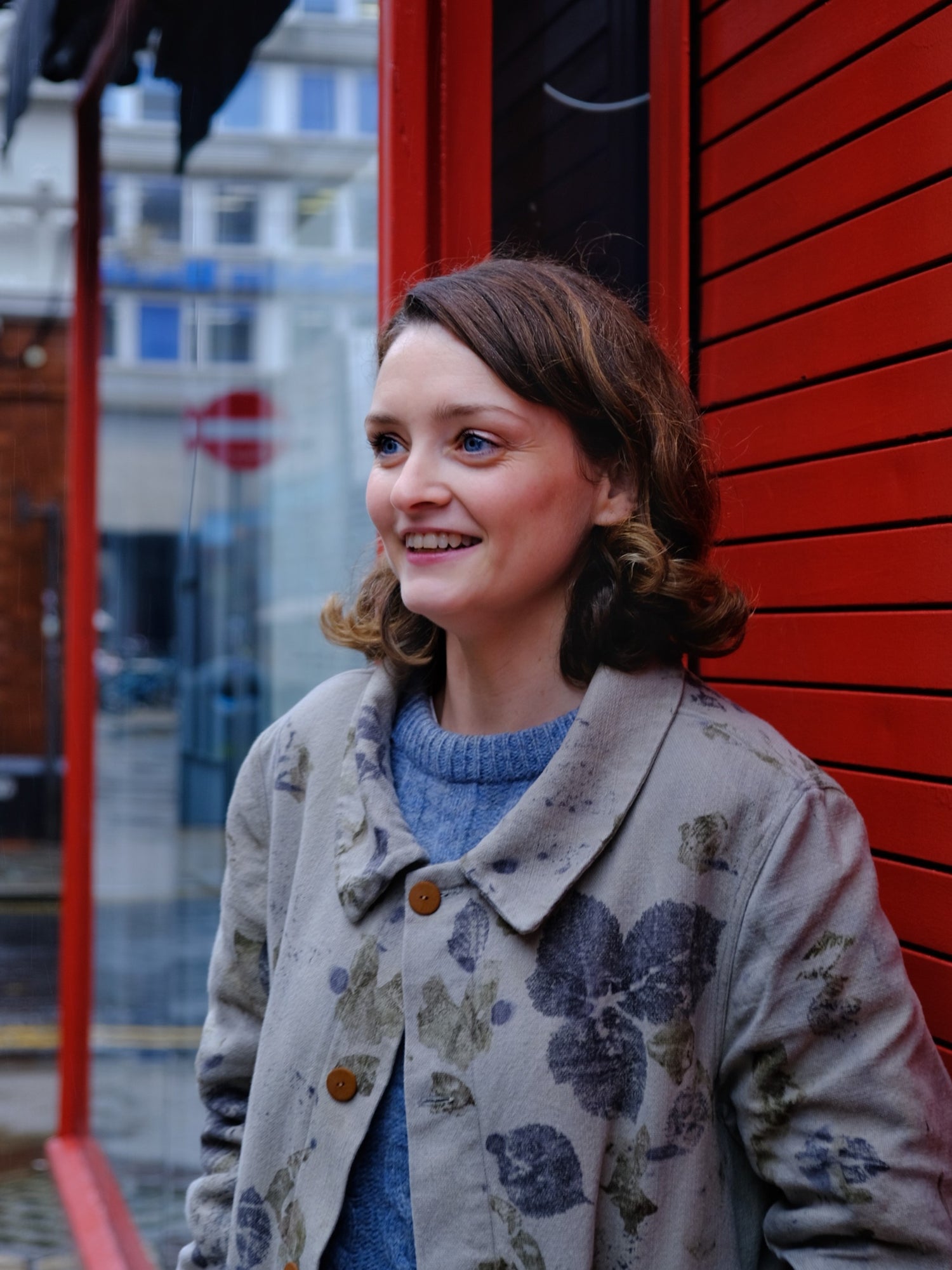 My story
Modh's roots stem from a profound passion for textiles, coupled with an insatiable curiosity for the art of creating vibrant colours and captivating prints straight from mother nature herself. 
My name is Alison, or Ali as most call me, and I am the founder and artist behind this little textile venture. My journey, much like many natural dyers, began in my very own kitchen where I felt an indescribable rush of excitement as I watched humble onion skins transform an old t-shirt into a radiant shade of yellow.
With a background in costume design for film and theatre, and after working a few hectic jobs in the industry, I quickly realised that I yearned for a quieter and more fulfilling career. So, I took a leap of faith and embarked on a creative entrepreneurial journey. I longed to create something that was entirely my own, and develop a career path that granted me full creative control and the flexibility to prioritise time with my loved ones, especially my four-legged best friend Daphne.
Working intimately with nature has been an immeasurable and gratifying decision, and I am excited to see what the future holds for Modh.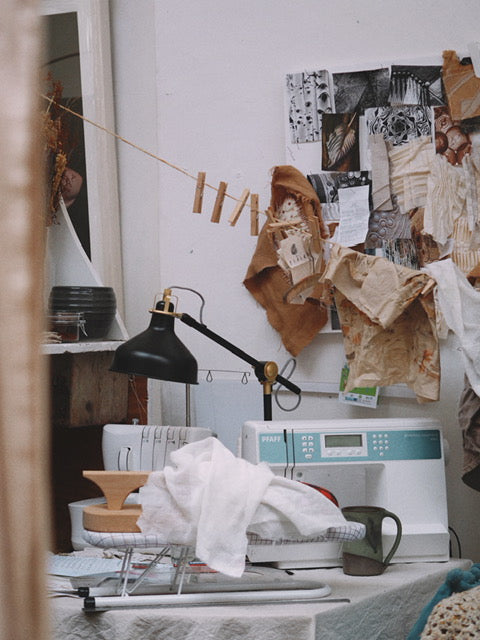 A peak inside the messy headquarters of Modh in La Catedral Studios in Dublin 8. I'm always happy to welcome visitors - a great opportunity to see and feel some botanical textiles in real life.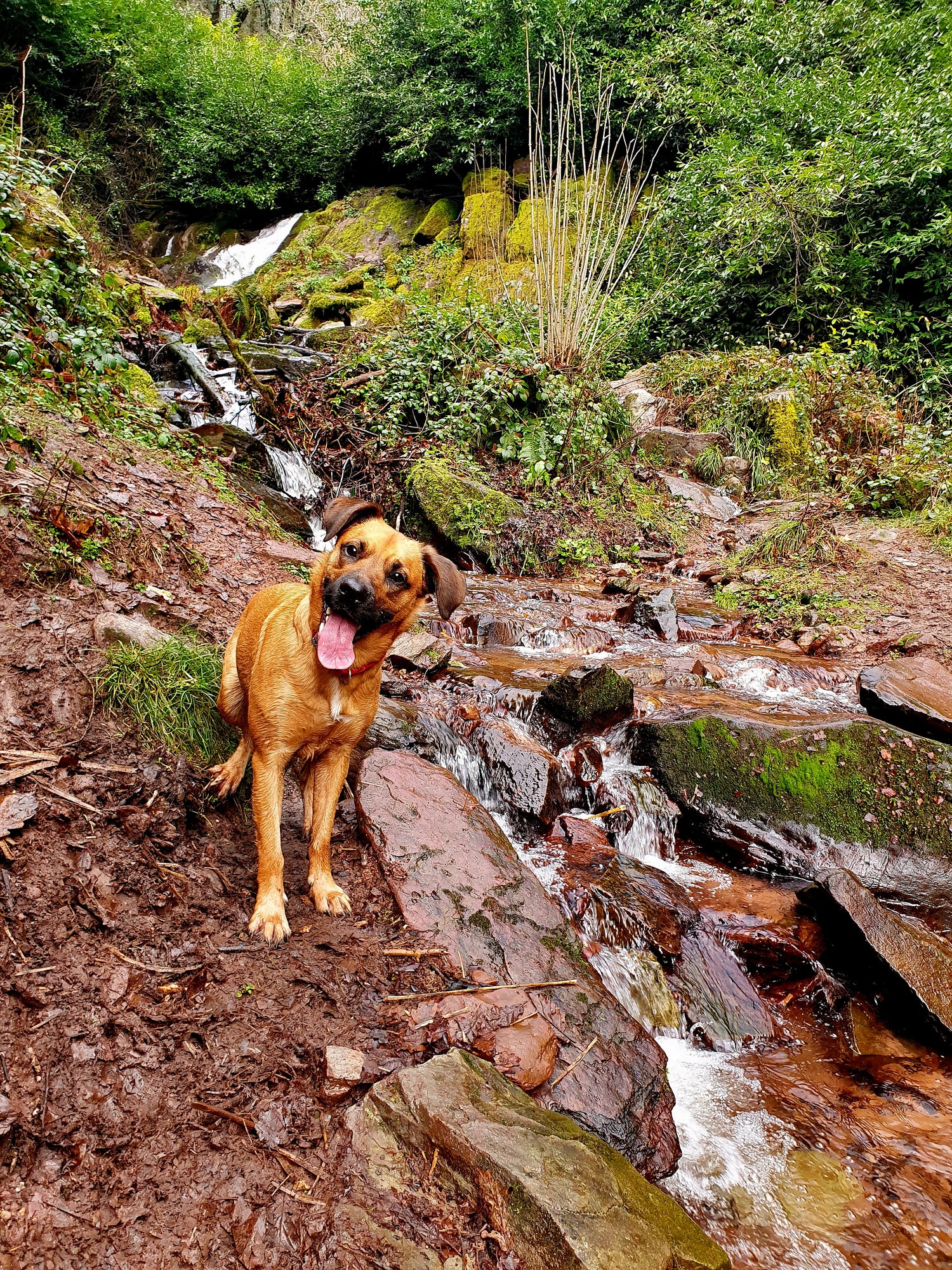 Daphne, the best foraging side-kick.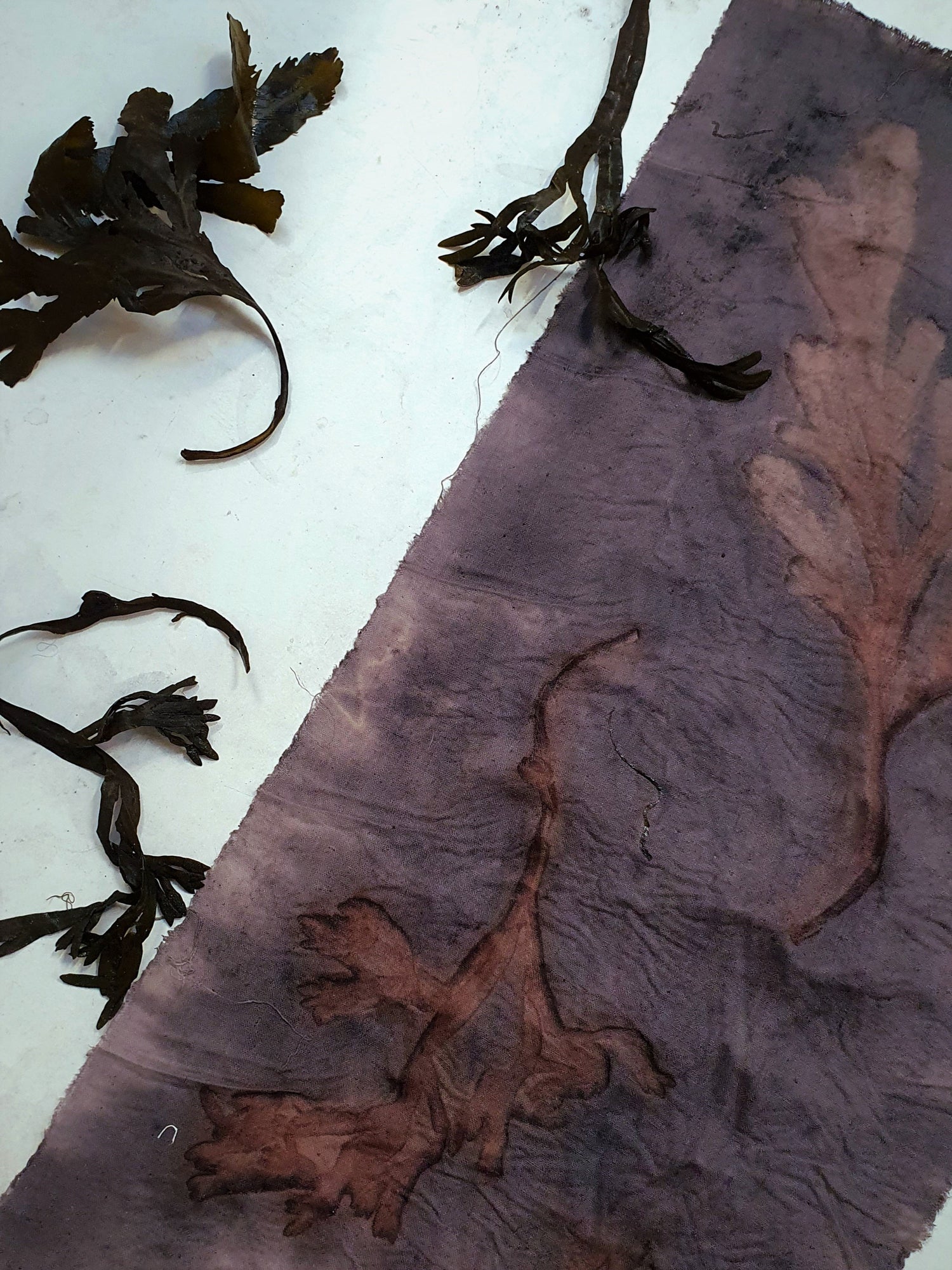 I am constantly exploring new and exciting ways of printing with natural materials. I only wish there were more hours in the day!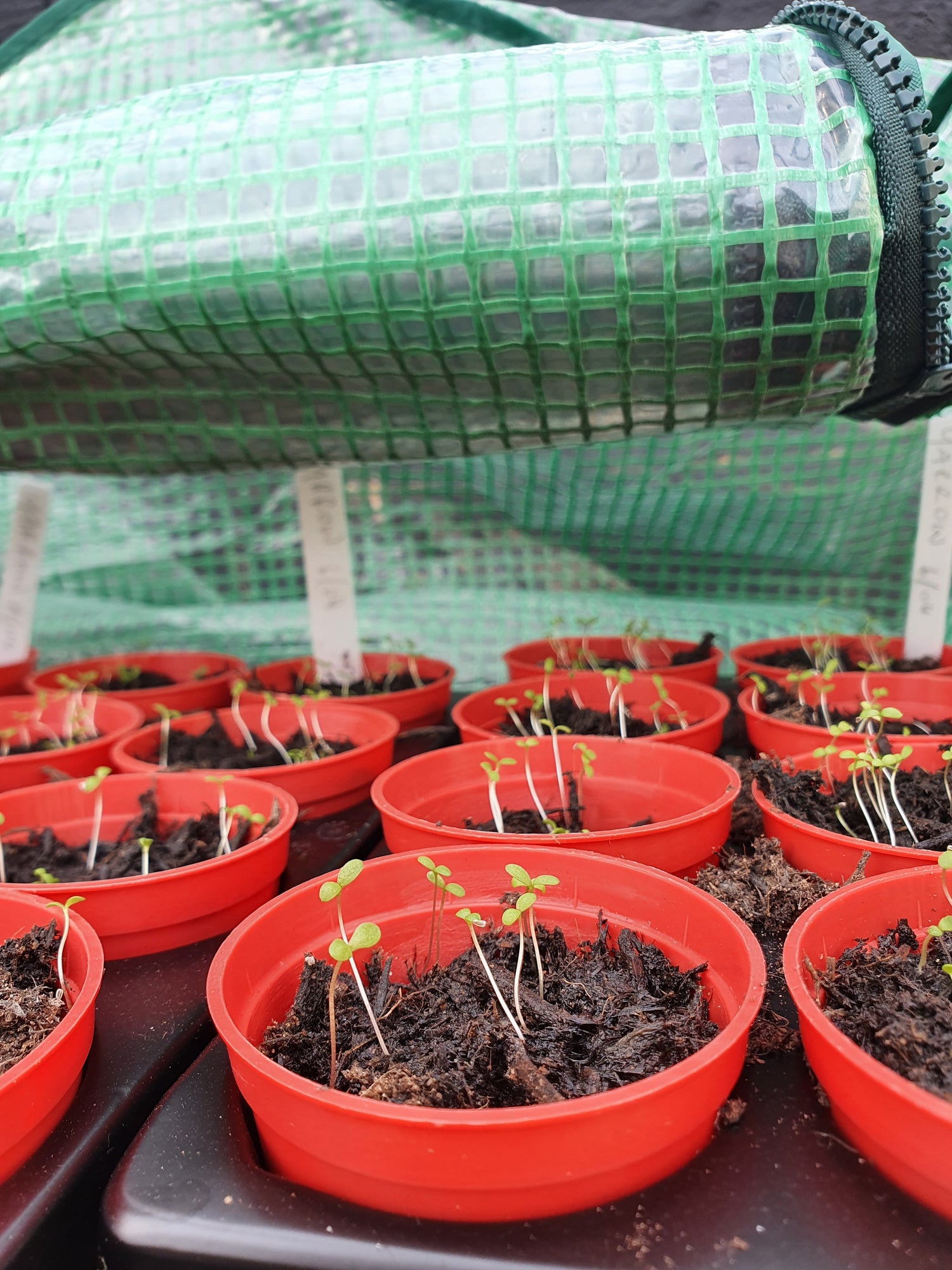 Over the last month I have been busy sowing a variety of dye seeds to create my very own garden of botanical colour. Watch out for some dazzling flower prints over the summer months, including coreopsis, black knight scabiosa and calendula.