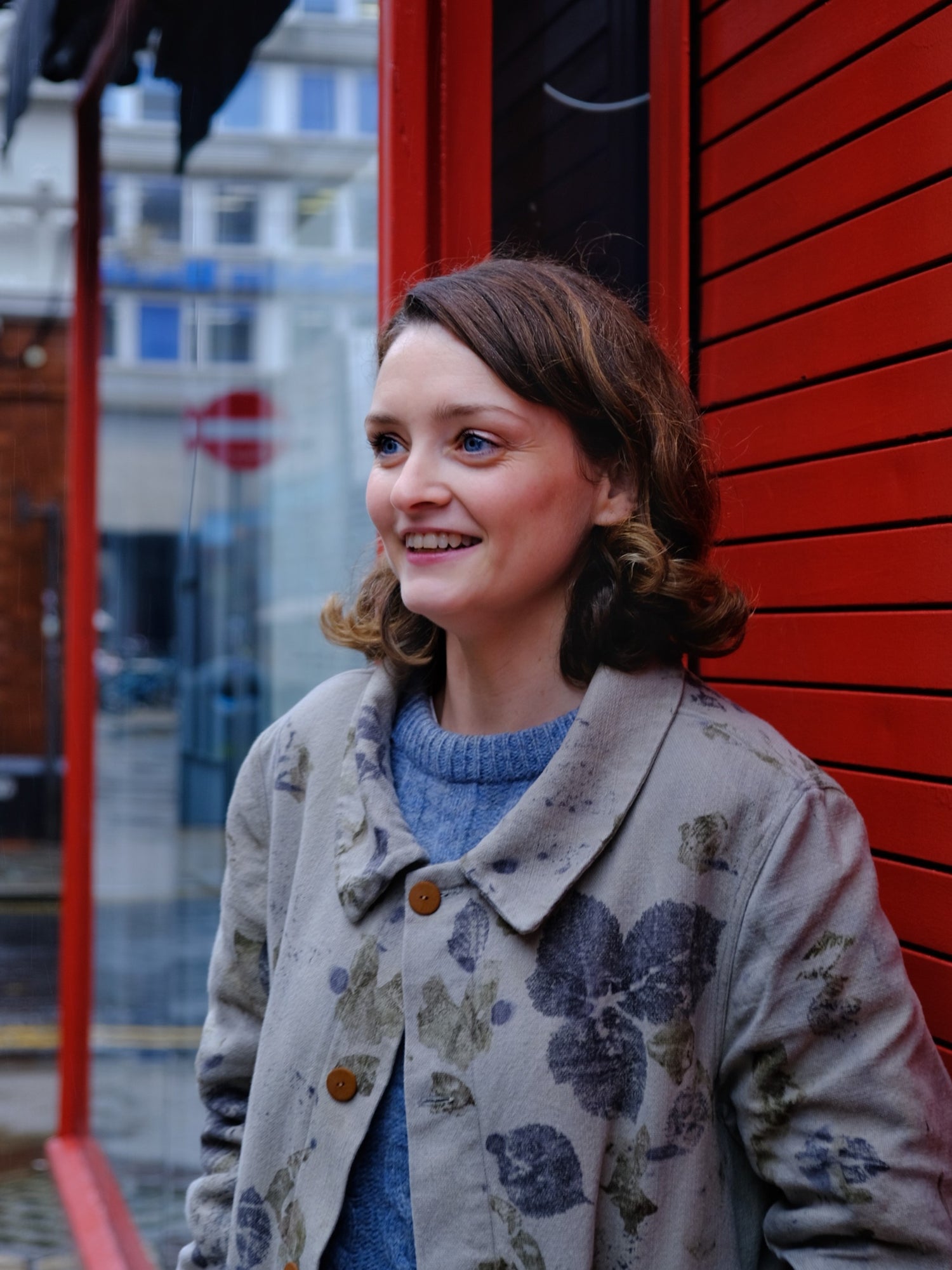 Our Story
Alison Nea is a textile designer from Dun Laoghaire, Co. Dublin and the founder of Modh. Her practice originated from a profound passion for textiles, coupled with an insatiable curiosity for the art of creating vibrant colours and captivating prints straight from mother nature. With a background in costume design for film and theatre, Alison discovered her niche through a desire to create textiles that worked with nature rather than against it.
Alison's work is primarily centred around experimenting with foraged plant life. She creates textile art and original, repurposed, wearable pieces that blur the boundaries between functional clothing and visual art. The driving force behind her practice draws from concerns of fast-paced, contemporary life and offers space to take a step back to appreciate and respect the natural world.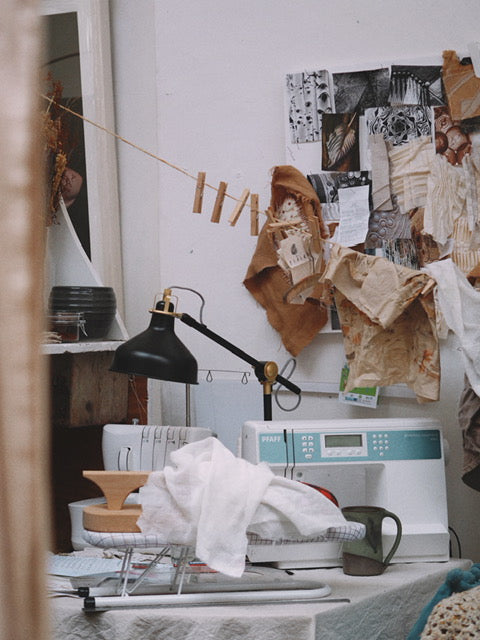 A peak inside the headquarters of Modh in La Catedral Studios, Dublin 8.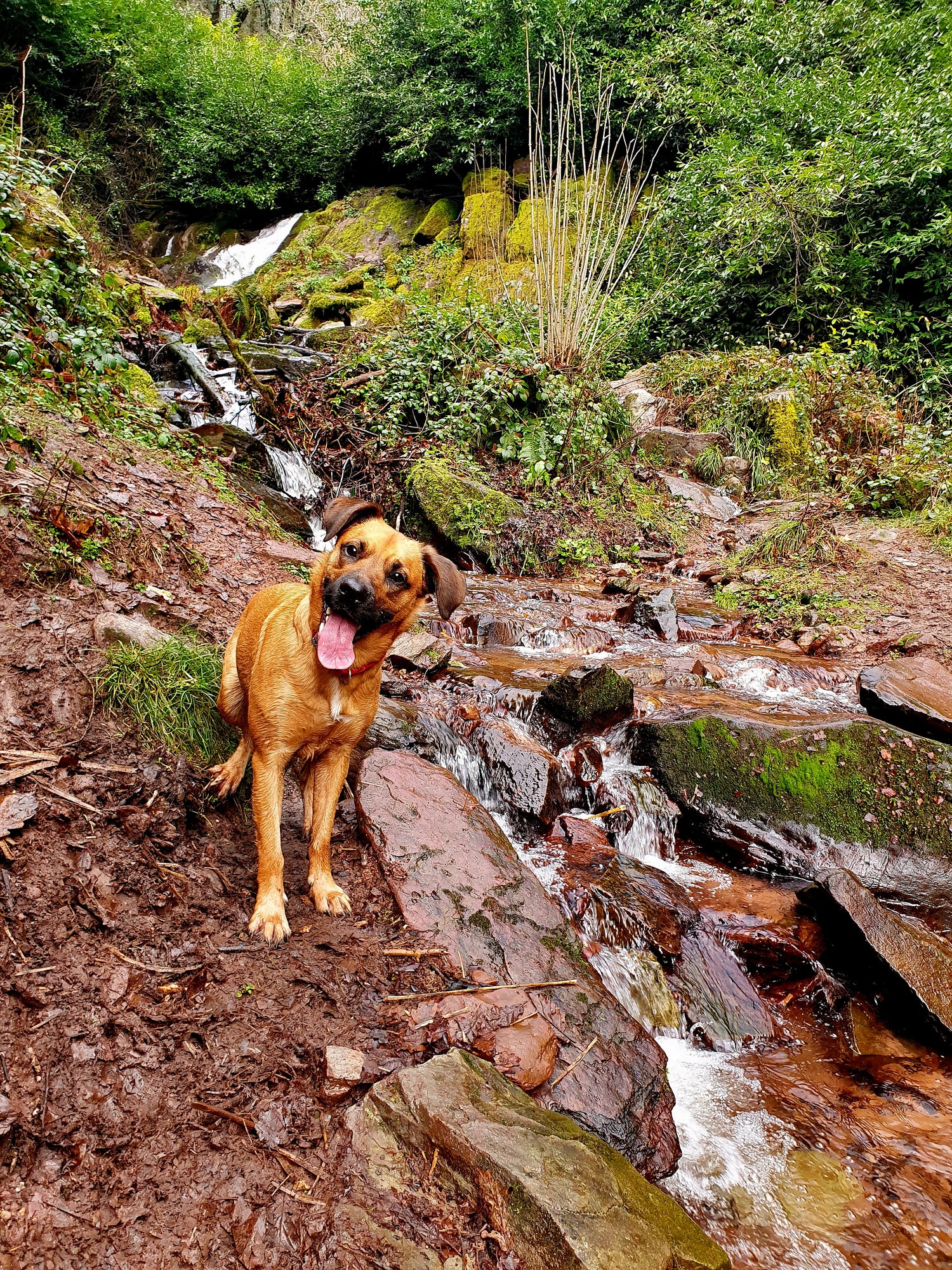 Daphne, Modh's official foraging side-kick and unofficial squirrel chaser.